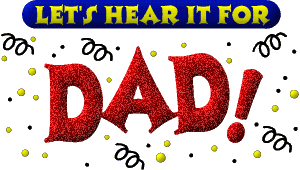 Today is the day of all the dad, papa, tatay, amang or however we may call our father. So in celebration of this very day i just wanted to leave extra special space here in my blog for all the fathers in the world who deserve this special tribute. To all the dad who have loved, cared, and sacrificed for the love of their families!
And so i also want to express my gratitude and love to my tatay who to me is the foundation of my strength and principles in life! If i will be given a chance to live again and choose who would be my father i will still choose you! i love you tatay!
And how could i forget my wonderful and loving father-in-law who accepted me wholeheartedly with open arms as his own daughter. what else could i ask for, for having two amazing man in my life aside from man who owns my heart. i am truly blessed and fortunate to have you in my life!