I have been quite busy for the last two days since i started looking for a job. Good thing it was also hubby's days off so we went somewhere close to our apartment to look for a job and also get some application forms to fill up. I also sign up some applications online. So i am hoping that some of those company i applied to would call me up anytime soon for interview. My hubby doesn't want me to work far from our place since i would only take a bus. So i am really hoping that i would be employed just somewhere close here. I am so excited to work, it's been a very long time since my last job abroad. i have been stuck forever. And though im still a little bit scared with my practice driving just thinking of going to work motivates me to face my fear and strive to learn. i am also thankful with my hubby who keep on pushing me.
I really wanted to experience working before i get pregnant again soon. We are actually planning on that, I wanted to get pregnant before my birthday which is on Sept. or before the year ends. besides we're both getting older. I am so envious with my friends who's having a baby anytime soon. My due date is suppose to be next month but since i had miscarriage its never gonna happen. But anyway, it will happen sometime next year. We are so ready to try again. Hope and pray that this time around God would grant us a baby that we are praying for.
So anyway, this is just my rants for tonight. its been quite a while since i wrote some happenings with me lately. i wish next time that im going to post my rants i would be saying " my first day with my job!" hehe!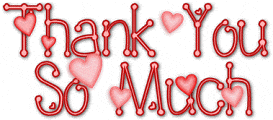 Before going off to bed i just wanna thank all those who keep on visiting my blog, i really appreciate you all! and i promise to visit you back. I know how important traffic is so i want to give the favor back. But to those who i often visit but never pay back, i'll never visit you again. haha! (maldita mode!)