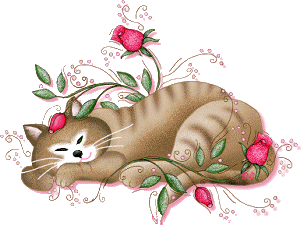 I'm off work again today and the rest of the days til friday. sweet! Well its not busy anymore today since school already started so when i ask my manager if its possible for me to get a four days off she fix my schedule right away. hehe! My husband and i will be going out of town again tomorrow but i don't know yet where we're going this time. He will figure out today so i still gotta know later hopefully. I'll let you know.
Thankful i don't work today cuz i really feel so sleepy. strange! it 's already almost 11 a.m. but my eyes still wanna get more sleep. i had a hard time gettin up this morning when husband wakes me up to make his breakfast. I maybe goin back to bed after this post anyway i'm done with all the household chores yesterday. buti na lang sinipag ako! hehe! so now i can sleep all day if i want to. i dont have anything to worry about doing later. My husband cleaned the bathroom too when he got home from work last night. Yeah, we split household chores and the bathroom is his. lol!
I also did some blog hopping and dropping to those who dropped at my entrecard. i don't really struggle to drop 300 ec everyday cuz i just can't do it. First of all i dont have much time to stay infront of my laptop. It will only take me forever to drop. so i just reciprocate to those in my inbox. and also return the favor of visiting to those who left me messages at my cbox. But sometimes it depends on the time of my work cuz i work diffirent hours everyday. But i make sure that i can reciprocate as possible as i can.
So see ya'll later folks, my eyes really wants to surrender now! i have to give what it wants or else i'll get a headache if i keep on fighting this feeling. I guess you know how it feels when you are sleepy but you are fighting it not to fall asleep. It's hard isn't it?